We Buy Old Money
Sell Your Old Currency
We buy all types of old money.  Not only do we pay more money than other dealers, in most situations we can pay you before you have to ship anything to us.  The types of money listed below are what we are most interested in.  If you believe you have some currency that we might be interested in, then please contact us via email, phone, or use our contact form.  
NATIONAL CURRENCY
More than fifty types of designs were used for national currency, and we buy all of them. Click the orange link above to learn more about national currency.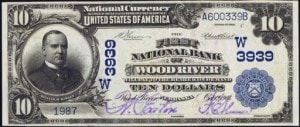 OBSOLETE BANKNOTES
Obsolete banknotes can be worth anywhere from $10 to $10,000. The value is based on the condition, denomination, and bank of issue. These are a specialty of ours.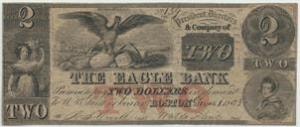 GOLD CERTIFICATES
1863 marked the first year that gold certificates were issued. They were last printed in 1928. Today they are all very collectible. You can learn more about gold certificates by clicking the orange link above.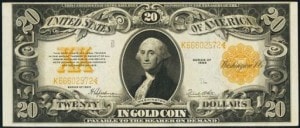 SILVER CERTIFICATES
Most silver certificates are fairly common, especially modern small size silver notes from 1928 and newer. Some silver certificates from the 19th century can be rare. Click the link above or the picture below to learn more about silver certificates.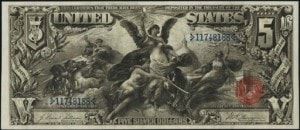 LEGAL TENDERS
Legal tenders are also simply called United States notes. Most of them have red seals. However, that is certainly not a rule. We are aggressive buyers of legal tenders, especially 1869 and 1901 examples.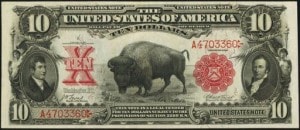 TREASURY NOTES
Lots of old United States money has the term "Treasury Note" printed on it. However, the collector term only refers to coin notes from 1890 or 1891, some of which are very rare.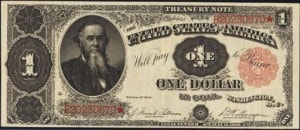 1914 RED SEALS
Federal Reserve notes come as three distinct types. The most valuable notes are almost always 1914 red seals. These were issued for a very short period of time. Fifties and one hundreds are always popular.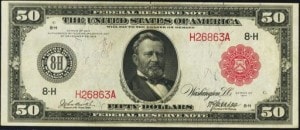 1914 BLUE SEALS
Unless the serial number of your 1914 blue seal federal reserve note ends with a star symbol, then it will be very common. These are still collectible, so don't completely dismiss them.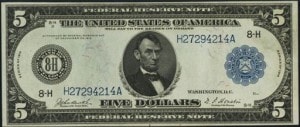 $500 BILLS
We purchase all five hundred dollar bills. We are especially looking for notes with serial numbers under 100 or star notes. Anything from 1928 is a bonus. High grade $500 bills are especially in demand right now.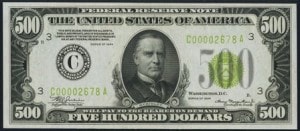 $1000 BILLS
Grover Cleveland is featured on the $1000 bill. These high denomination notes are usually available for around $1,500. However, things like the condition and serial number can increase the value.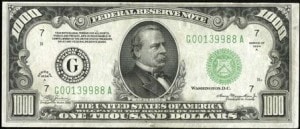 1918 FEDERAL RESERVE BANK NOTES
Large size federal reserve bank notes were issued for 1915 and 1918. The year 1914 is also written on some of them. We are aggressive buyers of this type of money.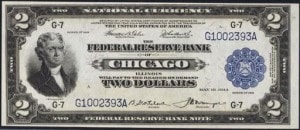 DEMAND NOTES
Demand notes are the earliest type of paper money issued by The United States. Demand notes are rarely found in high grades. We collect all denominations. Please offer anything you have available.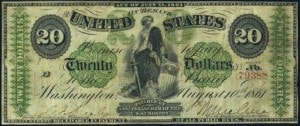 REFUNDING CERTIFICATES
These are rare and unusual bank notes that you don't see every day. Some can be worth thousands of dollars in high grades.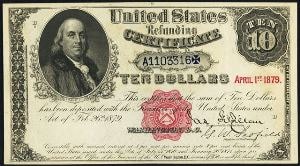 BROWN SEAL HAWAII NOTES
Most Hawaii notes are extremely common and worth less than $50. However, we are looking to buy stars, low serial number, and consecutive runs. Click the orange link above to learn more about Hawaii notes.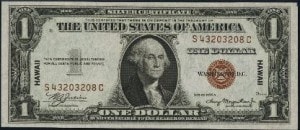 NORTH AFRICA
Anything with a yellow seal and a blue overprint is known as a North Africa note. These are very similar to Hawaii notes. Most are common but we do buy special examples like star notes, low serial numbers, and consecutive runs.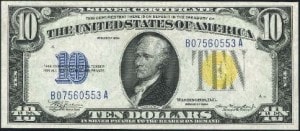 POSTAL NOTES
These aren't really paper money. However, we still pursue them. We are especially looking for golden examples from 1883 and 1884. These are very scarce but not especially popular in today's market.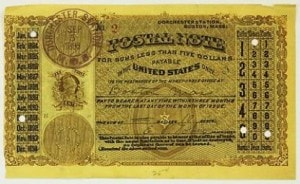 FOREIGN MONEY
We buy bank notes from The Bahamas, Barbados, Bermuda, British Guiana, British Honduras, Canada, Grenada, Hawaii, Jamaica, Hong Kong, The Leeward Islands, Palestine, The Philippines, St. Lucia, Trinidad and Tobago, Turks and Caicos, and Zanzibar. If you have other types of money then we would suggest that you send us pictures of them. We can't help you value any foreign currency over the phone.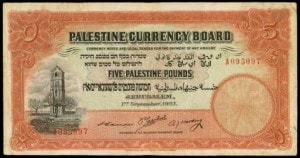 FRACTIONAL CURRENCY
Most fractional currency is fairly common. However, there are some rare varieties out there. Send us pictures of what you have and we can check to see if you have some rare.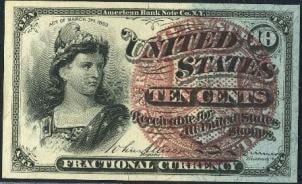 MILITARY PAYMENT CERTIFICATES'
Most MPCs are worth a couple dollars each. We are looking to buy higher denominations, high grade notes, and replacements. Contact us if you think you have something of interest.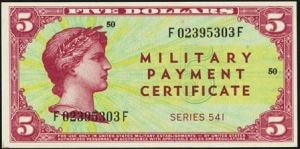 You treated me with respect & honesty
SEP 05, 2012 BY BRIAN – RARITAN, NJ
"I waited while you bought a quantity of jewelry from a couple. I'm was on the verge on being homeless & only had a couple of pieces of silver, but you treated me with respect and paid me enough to get back on my feet. Thanks!"
Prompt and honest service 🙂
SEP 08, 2012 BY GRACE – BASKING RIDGE, NJ
"I had a bunch of old silver coins that I took to several dealers/buyers in town, but American Coins & Gold gave me $185 more than anyone else offered! I will definitely be back!"
American Coins & Gold gave me $185 more
SEP 10, 2012 BY JORGE – BRIDGEWATER, NJ
"I had a bunch of old silver coins that I took to several dealers/buyers in town, but American Coins & Gold gave me $185 more than anyone else offered! I will definitely be back!"
Payout double what I expected!
SEP 18, 2012 BY ALEXIS – RARITAN, NJ
"Id like to say a quick thank you! This was a great experience and the pay out was double what i expected! I had questions your staff was fantastic! Cash on the spot. I will refer to all and use you again"
3 times more than the competition!
SEP 14, 2012 BY DESIREE – SOMERSET, NJ
"Hi and thank you so much. Just a side note – I had sent these to another company and they only offered me $277. I have learned my lesson and will only use your company! You guys pay the highest cash!"
An honest and reputable gold dealer
SEP 20, 2012 BY CRAIG – BERNARDSVILLE, NJ
"I must admit, I was a bit leary about selling my 18k gold bracelet to anyone. But you have lived up to your reputation, as an honest gold dealer, worthy of my recommendation. Thank you!"
The honesty and accurate assessment was awesome
SEP 26, 2012 BY STEVIE – PEAPAK, NJ
"I'd like to say a quick thank you for your excellent service. The honesty and accurate assessment was awesome. I'm exceedingly happy with your service and look forward to doing business again."
Highly recommended gold buyers!
SEP 28, 2012 BY JIM – BRIDGEWATER, NJ
"Highest cash for my unwanted jewelry? Sounds like a deal. I see why you are you are so highly recommended. Dealing with a gold buyer could not have gone any better."
They paid top dollar for my old jewelry
OCT 01, 2012 BY ELIZABETH – SOMERVILLE, NJ
"Is the only company that I will deal with from now on. They paid top dollar for my old jewelry, and they were conveniently located right in the mall where I shop!"
They paid me over $800 in cash
OCT 02, 2012 BY DONNA – BRIDGEWATER, NJ
"I brought in some broken jewelry and they paid me over $800 in cash. I had a great experience with American Coins & Gold, and would recommend them to anyone."
SELL YOUR PRECIOUS METALS
FOR CASH TODAY
We have been turning your unused, unwanted or broken gold in to fast cash and have been doing so successfully, with over twenty years experience in the industry.
FREE APPRAISAL
STEP ONE: FILL OUT THE FORM BELOW
SIX CONVENIENT STORES
FIVE STAR-RATED
Depford mall
(1st floor, next door JCPenney)

 HOURS:
MONDAY
10:00 AM – 9:00 PM
TUESDAY
10:00 AM – 9:00 PM
WEDNESDAY
10:00 AM – 9:00 PM
 THURSDAY
10:00 AM – 9:00 PM
 FRIDAY
10:00 AM – 9:00 PM
 SATURDAY
10:00 AM – 9:00 PM
 SUNDAY
11:00 AM – 6:00 PM